Visit Selinunte, one of the most astonishing archaeological sites in the world in terms of size and beauty. In the famous city built between two rivers, the Belice and Modione, you can explore a series of ruins dating back to Greek rule and from where you can enjoy an incredible panoramic view of the sea towards Africa.
The Selinunte Archaeological Park is one of the largest parks of its kind in Europe. The site is divided into seven areas with a well-defined layout, dotted with temples, shrines and the remains of Doric buildings. At the centre of the park is the Acropolis, the main area of the complex, consisting of several fortifications located on the top of a limestone plateau that, to the south, leads to a spectacular sheer drop over the sea.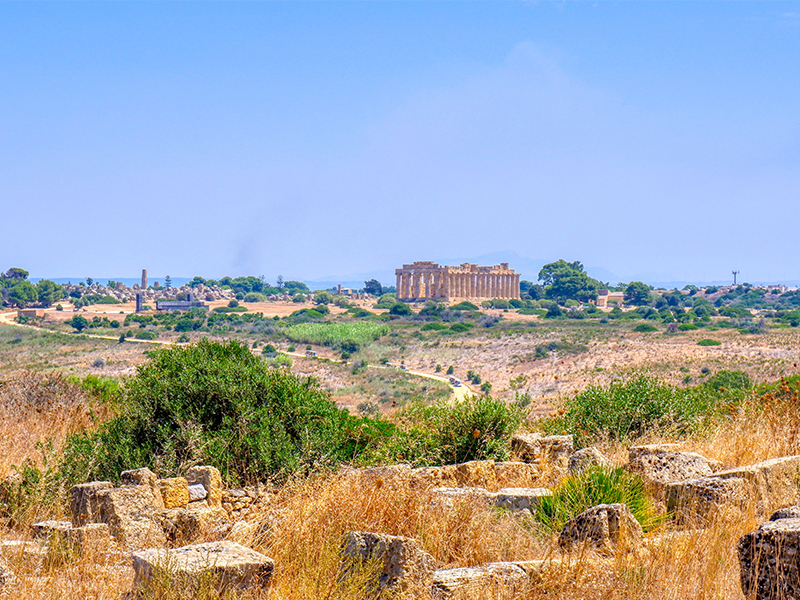 Then, hop onto your quad bike and explore the trails in the Belice Nature Reserve, venturing deeper into the landscape until you reach the sand dunes of Selinunte.
Admire landscapes that combine archaeology, the sea and the countryside.