As far-reaching as a sunset over the sea with an all-Italian welcome

For almost fifty years, we have been striving to create special moments and memories.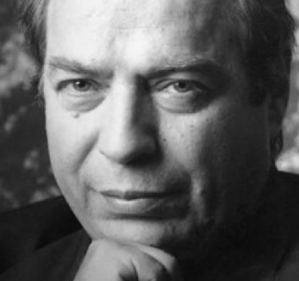 The Aeroviaggi Spa Group, founded in Palermo in 1973 by Antonio Mangia, operates in the tourism industry and is one of the leading hotel owners and operators. The Group, owner of the MANGIA'S Resorts & Clubs, has direct control over its resorts and clubs, a total of thirteen properties in Sicily and Sardinia, guaranteeing a fully integrated offer: flights, transfers, accommodation, catering, entertainment, excursions and local experiences. Since July 2021, the Aeroviaggi Spa Group has been operating through its global brand, MANGIA'S Resorts & Clubs
A major Italian hotel chain on the most beautiful islands in the Mediterranean
Ownership and direct management is our formula for success
With nine facilities in Sicily and four in Sardinia, including Resorts and Clubs, and over 10,000 beds, Aeroviaggi Spa, through its MANGIA'S brand, is the leading hotel operator in two of Italy's most iconic and popular regions for both local and international tourism.
All the Resorts & Clubs are managed directly, with employees who are selected and trained through ongoing professional training courses conducted by our highly specialised hotel academy. This aspect allows us to constantly monitor the quality of the services offered (thanks to a monitoring system with customer feedback) and ensure particularly high standards of hospitality, customer care, sites and resort facilities. Our Group is also constantly involved in restyling its facilities, in expansion projects, and investments aimed at promoting interest in the local areas.
Leading tour operator in Europe
In addition to being one of Italy's leading hotel chains specialising in seaside destinations, and one with the largest number of proprietary facilities and rooms, Aeroviaggi Spa is also an integrated tour operator, targeting the European market – especially the Italian and French markets – and combining its hotel management with air transportation, with some twenty-five weekly charter flights from France and numerous scheduled and low-cost flights from other domestic airports to Sicily and Sardinia.
Family tradition, international vision
Aeroviaggi Spa is a joint-stock company with a share capital of €22,000,000 wholly owned by the Mangia family. It has its registered office in Milan but general and administrative management offices in Palermo, plus offices in Paris and Sardinia. It employs about 100 permanent staff and takes on another 1,000 staff in the period from April to October in the hotel sector. The company also has an its own IT centre which in charge of handling management programs and computer support.
Find out about the MANGIA'S collection