PREMIUM RESTAURANT IN FAVIGNANA
The concept behind Donna Floriana, the Premium Restaurant, is to combine top-quality cuisine with a unique location: our restaurant is, in fact, the only one overlooking the sea on the entire island of Favignana.
A journey through the best recipes of the island's cuisine, an amazing menu created by Chef Peppe Giuffrè that re-invents traditional Sicilian flavours with innovative ideas and pairings.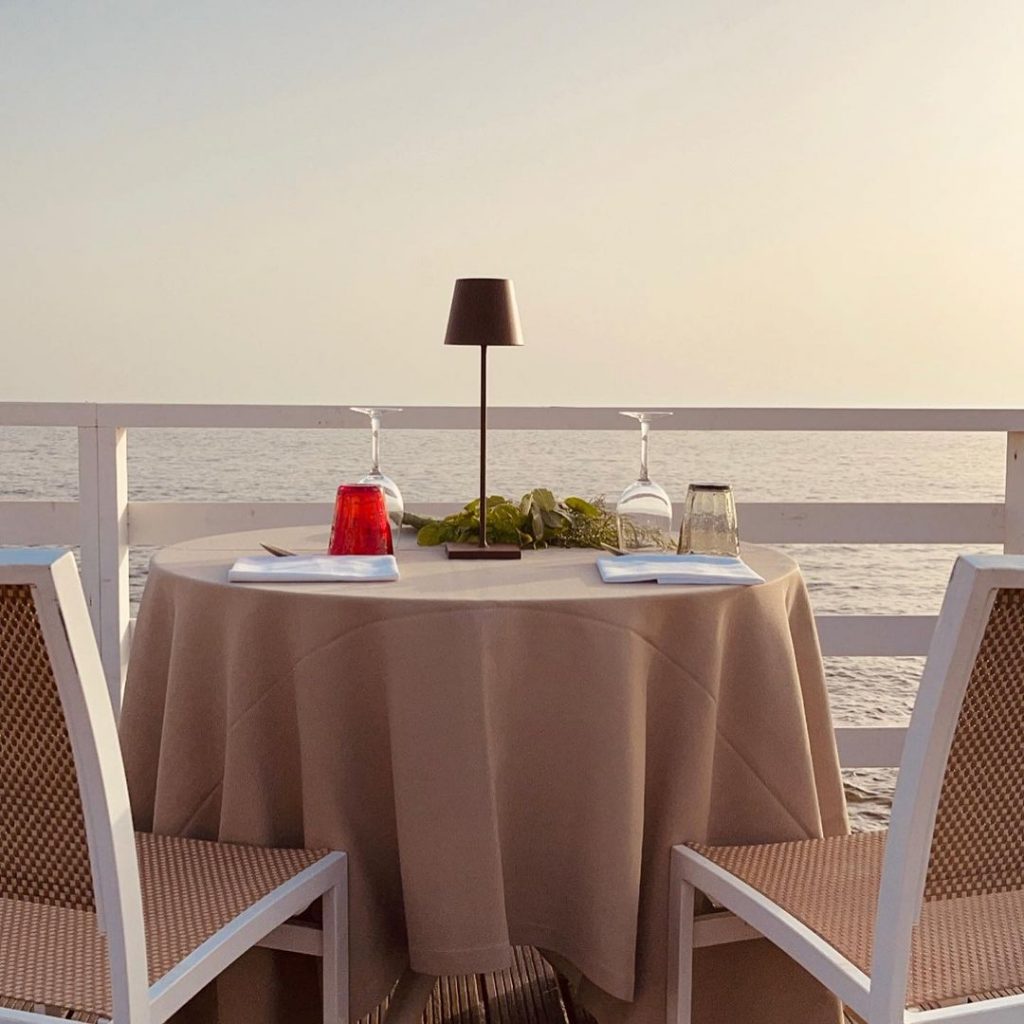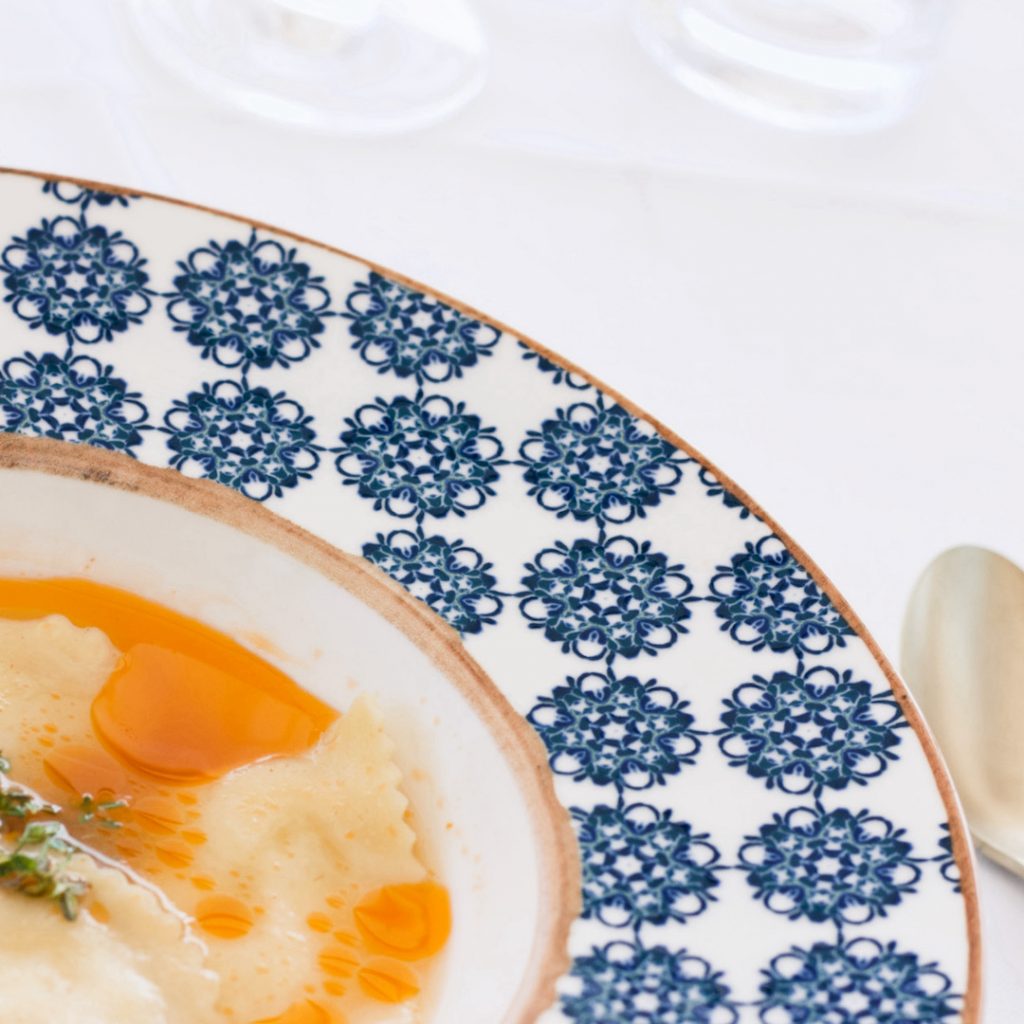 Peppe Giuffrè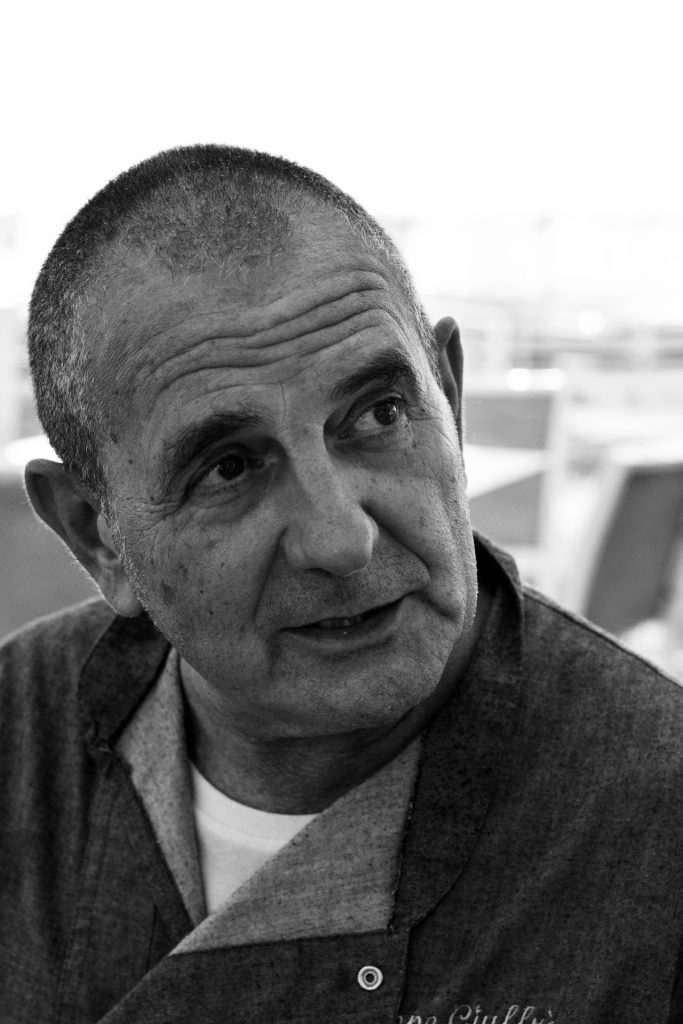 Born in Erice in 1957, as early as the 1940s, his grandmother ran a "cookery shop" and Peppe grew up learning the secrets of traditional cooking in the family. 
In the 1980s, in addition to managing his own restaurant, he dedicated himself to catering, anticipating the potential of travelling cuisine. By the 1990s, he had already become an internationally acclaimed ambassador chef of Made in Italy em> around the world.
Peppe Giuffrè has created a top-quality culinary partnership for Mangia's. The exclusive menu conceived by the master chef has renewed the aromas and flavours of the gastronomic tradition of Favignana, enhanced with spices, essences and unexpected creative ideas. 
Tales from the kitchen
The exclusive menu created by Chef Giuffrè is a continuous discovery of the origins and ingredients of the island's traditional dishes and products, a journey through the scents and flavours of Favignana's gastronomic tradition to rediscover the island's Mediterranean culinary culture: a selection of herbs and essences will enhance the recipes, with the occasional addition of aromas such as wild fennel, chamomile, and with tuna taking pride of place among the fish dishes in a tribute to the island's history.
info and booking
+39 0923 922027