POLLINA RESORT

Live a journey
of flavours
It is time for a taste of the Orient, the relaxed atmosphere, the zen flavour of aurora-painted rooms. Fresh fish from our seas is the main ingredient in the Japanese recipes that await you at our Kaigan.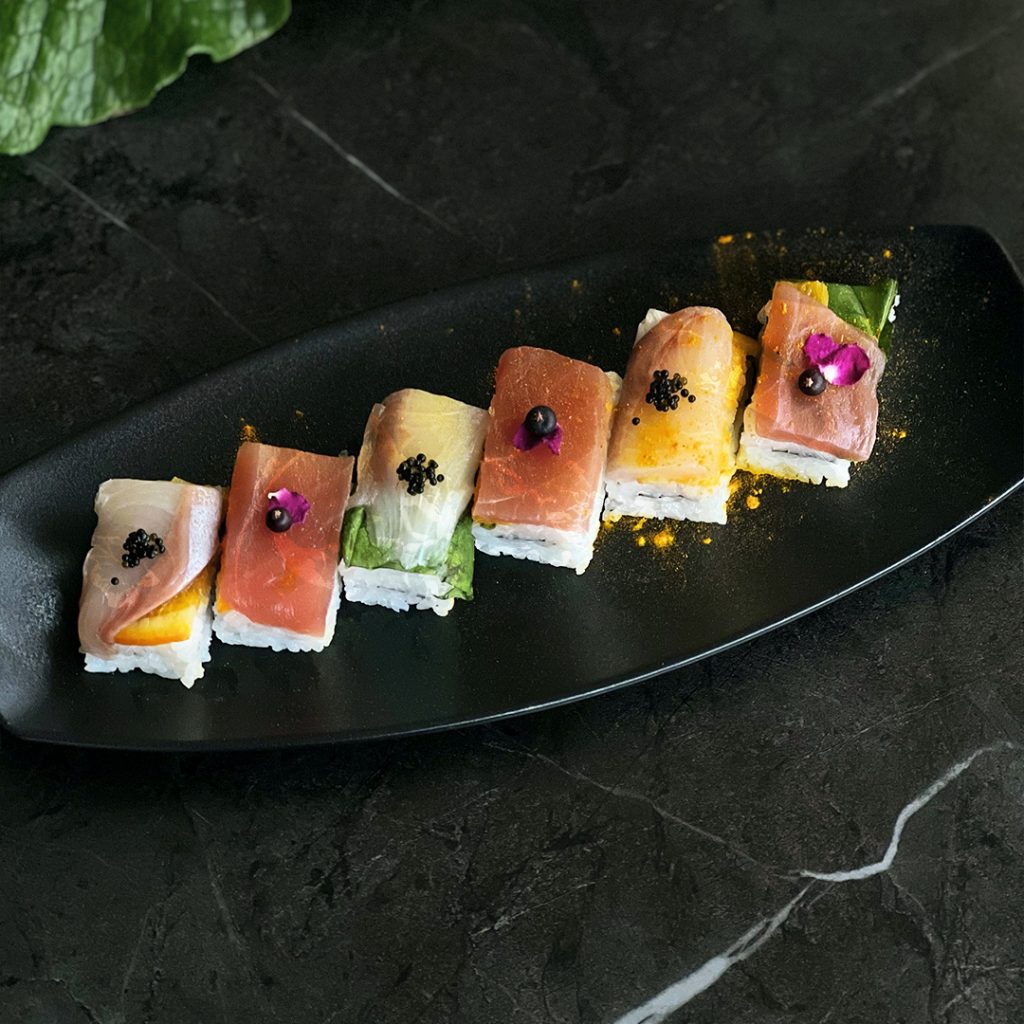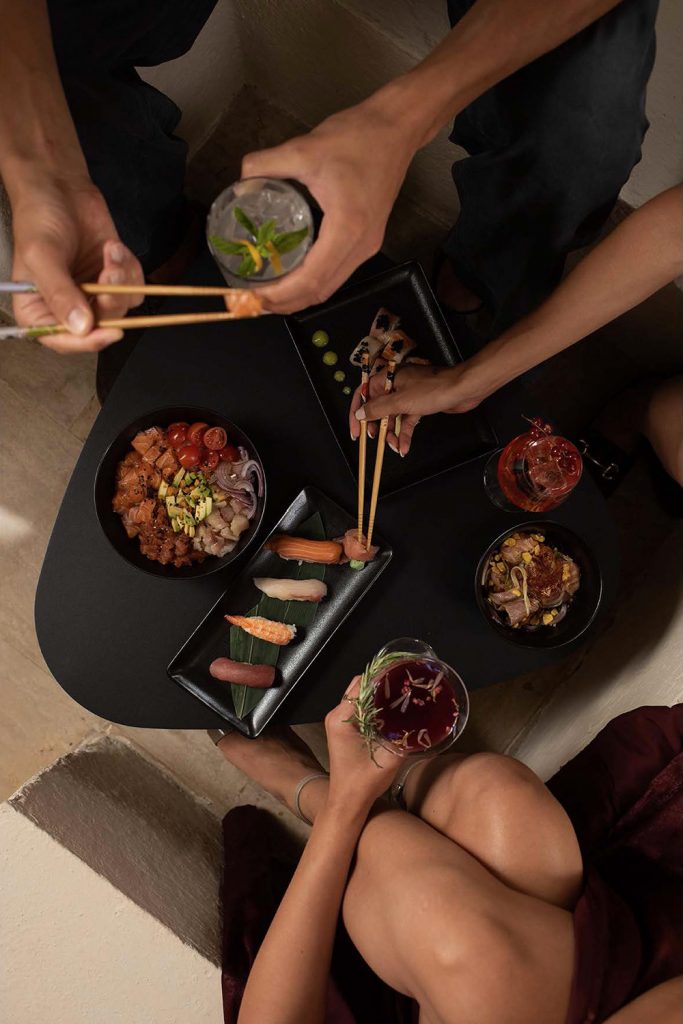 Kaigan is the sushi restaurant at the Pollina Resort: in the Resort's atmospheric turret, overlooking the elegant swimming pool on one side and a panoramic terrace overhanging the sea on the other, the location welcomes in a labyrinth of tufa and small windows overlooking the sea.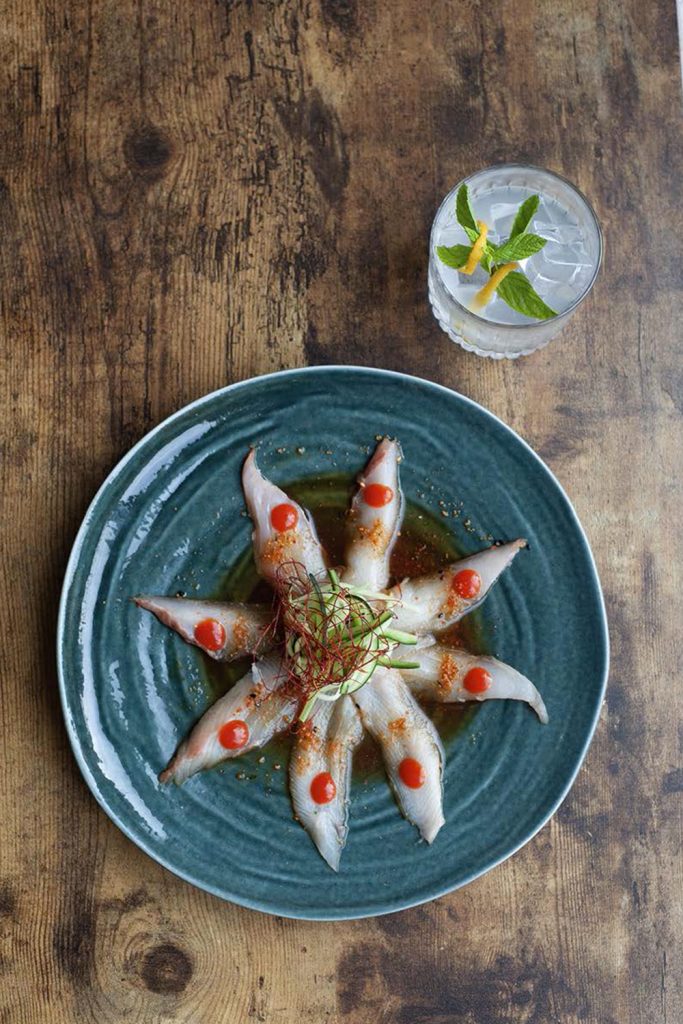 The atmosphere is elegant yet informal: intimate seating to share with friends, soft lighting and an open kitchen where the sushiman prepares elaborate dishes, linked to Japanese tradition, but revisited to create a deep connection with the aromas and flavours of the Mediterranean.
At Kaigan you can savour a contemporary sushi offering: the raw materials are carefully selected to restore authenticity to the dish and amaze the palate with a unique experience, in which ingredients from Japan meet those typical of our territory, such as citrus fruits, aromatic herbs and local fish. Red prawns from Mazara, tuna from Favignana, the fragrance of basil and femminiello lemon zest: the experience at Kaigan is not only a taste experience, but one that stimulates all the other senses.
A studied drink list accompanies the customer throughout the culinary journey. Like our Gin Insulae, which goes perfectly with the Tiradito di Ricciola: the dry taste of the distillate plays a pleasant contrast with the sashimi of amberjack enhanced with jalapeno pepper, cucumber, sriracha and tsukejoyu dressing.