Palermo, August 10 2021 – MANGIA'S Resorts, the proprietary brand of Gruppo Aeroviaggi S.p.A. – the number one Italian hotel chain for proprietary room market share in 2019 and the number two Italian chain specialised in seaside locations (Sun & Beach1 Destinations), awarded the Booking Traveller Review Awards 2021 prize – together with RDS 100% Grandi Successi, one of the top radio broadcasters in Italy, relaunches Resident Radio: one month of live radio and TV broadcasts from MANGIA'S Pollina Premium Resort near Cefalù, one of the most popular and lovely tourist destinations in Sicily.
The Resident Radio format, still fresh in the memory of millions of Italians, will be revamped for the occasion, linked to MANGIA'S and RDS social media sites, and enhanced with special events and entertainment moments that will take plce every day and every weekend live from the Resort, in compliance with anti-Covid security protocols.
The start of the live broadcasts will coincide with the iconic Italian summer bank holiday, Ferragosto; from August 15 to September 12, the speakers, Renzo di Falco, Filippo Ferraro and Giuditta Arecco, the best-known voices of RDS, will be broadcasting live from MANGIA'S Pollina Premium Resort, via radio, the internet and TV, talking about their experiences and giving listeners and guests of the resort the opportunity to join them in exclusive aperitifs and DJ sets on the magnificent terraces overlooking the Aeolian Islands of the Pollina Premium Resort.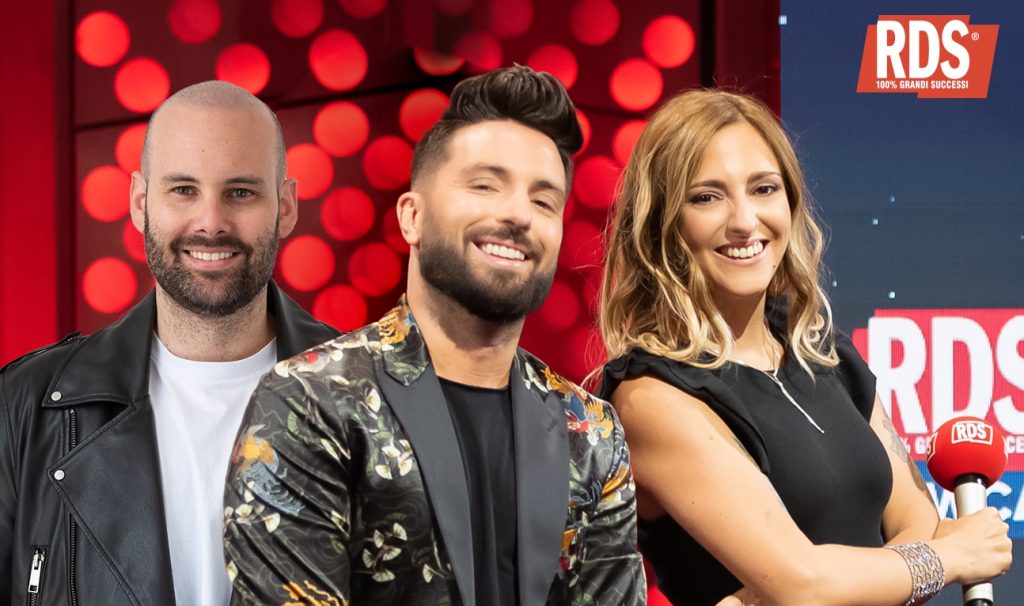 The initiative is part of the premium positioning strategy of the MANGIA'S Resorts brand, which in the space of a few months has already registered a record +203% growth in direct room revenue compared to the 2019 pre-Covid period with a sell-out at the start of the 2021 summer season. 
"The idea behind this initiative in collaboration with RDS, is to convey the value of a return to life and fun in the full spirit of summer, the height of the holiday and relaxation season with a high-end proposal in our resorts in compliance with all safety measures, a theme that is an absolute priority for us", stated Marcello Mangia, President of MANGIA'S  Resorts.
"We are delighted to revive Resident Radio together with RDS", commented Luca Di Persio, Global CMO & Revenue Director of MANGIA'S Resorts "and to accompany Italians into the summer of 2021 which is so full of signs of optimism. This project, which we have been planning for many months, is part of our repositioning strategy. Thanks to the custom mix of on-air, social, internet and TV content that we will create together with RDS, we will reach more than six million Italians with our voice in one month. We have prepared a real live studio for RDS inside the Pollina Premium Resort, a clear demonstration of the level of technology and spirit of innovation behind our Premium Resorts".
"We are delighted and excited that we were able to launch the initiative safely this year, after so many months of health emergency", stated Massimiliano Montefusco, General Manager of RDS 100% Grandi Successi. "Summer is a magical time that encourages interaction, fun and socialisation: opportunities that we believe are fundamental to restoring the mental and physical well-being we so badly need. We are thrilled to be able to return to offering live television broadcasts and activities, with the necessary adjustments, meeting up with our community live in some of the coolest seaside resorts in Italy and the desire to experience this period to the full one again."
Mangia's Resorts, Aeroviaggi S.p.A. 
Number one Italian hotel chain for proprietary room market share, number two specialised in Sun & Beach destinations and it is in the top 10 hospitality brands in Italy for market share (source: Confindustria 2020 annual report on Italy hotel chains), winner of the Booking Traveller Review Awards 2021. With more than one million guests per year, the Group targets national and international customers by offering a wide range of medium-to-high-end offers with 14 exclusive resorts located in prestigious seaside locations in Sicily and Sardinia, symbols of the excellence of Made in Italy.
RDS 100% Grandi Successi
Founded in 1978, RDS 100% Grandi Successi is today the leading Italian radio station with on average 5 million listeners per day. A situation that over time has transformed into a true "Entertainment Company" which, in addition to its technological features, is known for having an open mind and taking a keen interest in sustainability issues, whether environmental, social or financial. RDS constantly evolves together with its audience thanks to innovations in terms of proposal and production of formats and cross-media and multi-platform content – Radio, TV, Web, App – with the aim of providing entertainment and turning its listeners-users into protagonists, with whom it records over 150,000 interactions per month.
[1] Source: Horwath HTL report in collaboration with Confindustria.