Situated on the beautiful south-west coast of Sicily, the amazing Sciaccamare park is a succession of golden sandy beaches, lapped by a crystal-clear sea and surrounded by the green of centuries-old olive trees, pines, lofty palms and bougainvillea. Consisting of 4 buildings – 2 resorts and 2 clubs -, a thermal centre with a spa and large sports centre, Sciaccamare is the perfect destination for a holiday in the heart of the countryside.
With its private white sandy beach with carefully spaced out sunbeds and beach umbrellas, easily reached on foot along a short path or by shuttle train, Sciaccamare is the perfect place for anyone who craves a comfortable and relaxing holiday by the sea. Guests also have access to two thermal centres and a spa for a unique wellness experience.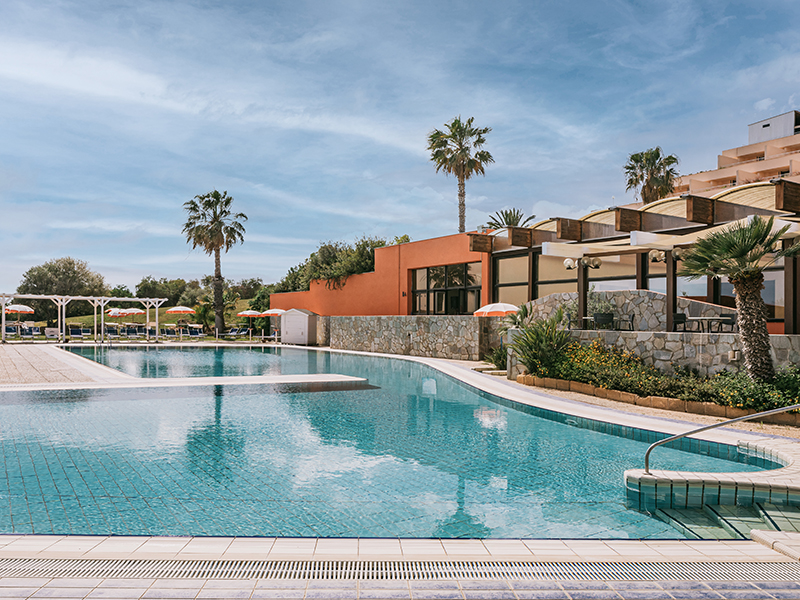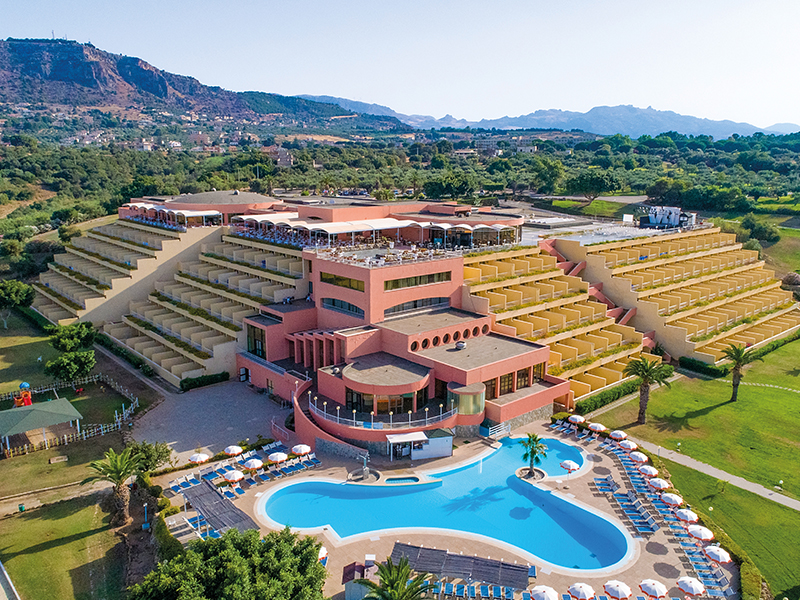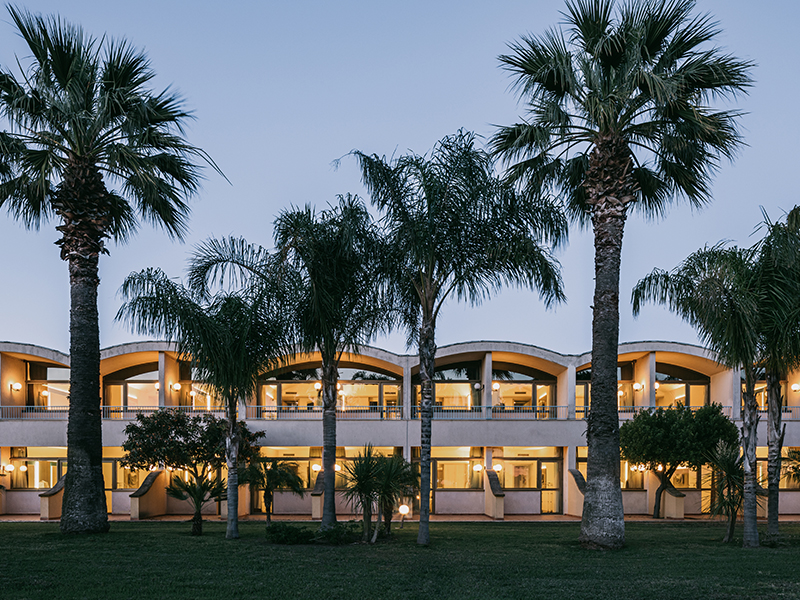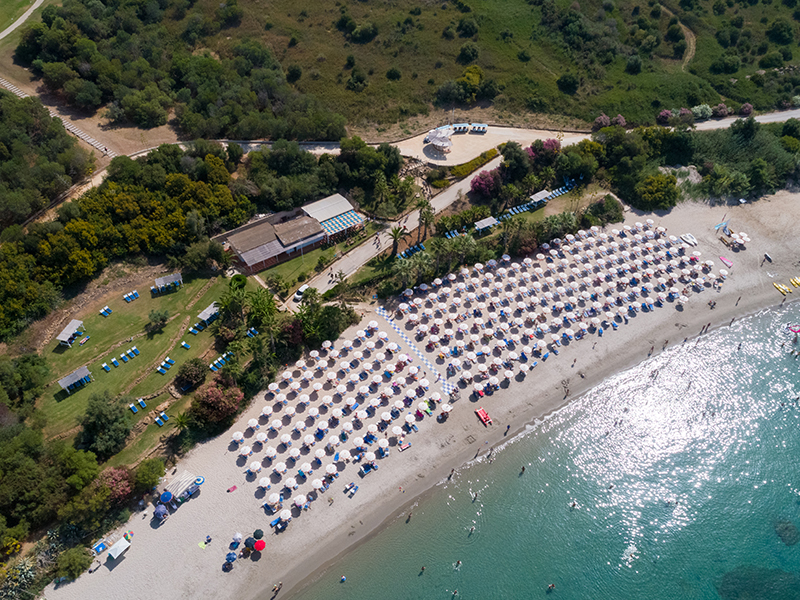 A long, white sandy beach, sea-view rooms, restaurants and bars with sea-view terraces, a
modern spa and all the amazing therapeutic properties of Sciacca's thermal waters, but also for the
unique steam caves.
Spend an unforgettable holiday surrounded by the green of the park and the blue of the sea.